Juan Jose Alonso joins Ultraforms® Team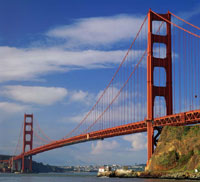 California, U.S.A. - July 20, 2003
Dataintro Software S.L., the leading provider of 2D Barcode generation technologies for PDF Forms, today announced the official incorporation to the Ultraforms® Team of Mr. Juan Jose Alonso, a proven sales professional with 14 years of experience in the software industry and over 8 years dedicated to the EDM market. As Director of Sales for Cerenade (MMA corp.) sales increased 800% from 1998-2002.
Among his many accomplishments with Cerenade, Mr. Alonso established Corporate Sales and closed the largest global site license, at the time, in the e-forms industry. 3M Corp. accounted for 70,000+ users and over $1.5 million. Mr. Alonso captured other flagship accounts such as Amerade Hess, Pinnacle West, Office of Naval Research and Manitoba Hydro.
Prior to Cerenade he worked with Janna Systems as a Sales Director where he defined, established, and implemented Janna Systems' Corporate Sales and Professional Partner Program. Mr. Alonso also served as a Corporate/VAR Sales Director with Lotus Development Corporation, and was a VAR Account Manager with Delrina. While at Delrina, he developed the Value Added Reseller program for the FormFlow Division of electronic forms.
Mr. Alonso graduated Cum Laude, Deans List of Honor Students, from San Francisco State University. While at SFSU, he secured BA's in Economics and International Affairs.
About Dataintro Software
Dataintro Software S.L. is a privately owned software company with offices in Sacramento, California. We are the leading provider of 2D barcode generation technologies for PDF Forms, and are a highly specialized company in the Paper Process Automation area. Our clients are large private companies and government agencies worldwide. The solutions we provide translate into cost savings, higher productivity and better efficiency. All of the above also translates into customer and/or citizen service quality improvement.