Dataintro Software Partners With Verity to Provide An Unbeatable Solution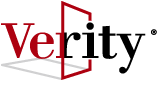 MADRID, Spain - Feb 23, 2005
Dataintro Software, the leading provider of 2D barcode generation technologies for PDF forms has become a Verity Technology Partner, providing Verity with the ability to offer customers an unbeatable forms processing solution.
Dataintro Software's Ultraforms® Technology solution for 2D barcode generation for PDF forms, along with Verity® TeleForm® and Verity® LiquidOfficeT products, provide a comprehensive end-to-end solution addressing business process management and content capture initiatives that enable information and accelerates its flow from person to person and between systems.
The user will be the first to benefit. "We strongly believe that incorporating 2D barcode technology into the Verity product line will play very well in the market place. 2D barcodes have a proven track record of providing a means to rapidly capture highly accurate data. Experience across the country by tax authorities has proven that the concept of combining forms with 2D barcodes is an unbeatable combination for efficiency and accuracy." said Enrique Ramos, Business Development Director at Dataintro Software.
The use of an electronic form connected or otherwise, significantly reduces user errors by validating entries as they are made. The ability to print the paper form after it is completed solves issues of signatures, attachments, and payments and raises the users comfort level. It also provides a means for forms processors to gradually move to the electronic environment. Successful implementation of this model opens the door to increasing levels of automation until organizations are finally able to achieve the promise of true electronic forms.
Incorporation of 2D barcode capability in the Verity products will position organizations and users on a faster and more efficient track than any competing solution.
Ultraforms® Technology is used today by more than six Revenue Agencies in the U.S. to enhance the electronic forms they offer to their taxpayers. Thanks to Ultraforms® Technology, hundreds of thousands of taxpayers from the U.S. will start to seamlessly generate 2D barcodes with the only need of having Acrobat® Reader 4.0 or higher installed in their machines. Ultraforms® Technology is also used today in other markets in the U.S., Latin America, Europe and Australia such as genetics, education, telecommunications, transportation and insurance.
About Dataintro Software
Dataintro Software S.L. is a privately owned software company with offices in Sacramento, California. We are the leading provider of 2D barcode generation technologies for PDF Forms, and are a highly specialized company in the Paper Process Automation area. Our clients are large private companies and government agencies worldwide. The solutions we provide translate into cost savings, higher productivity and better efficiency. All of the above also translates into customer and/or citizen service quality improvement.
About Verity
Verity provides software that enables organizations to maximize the return on their intellectual capital investment. The company's intellectual capital management (ICM) solutions provide integrated search, classification, recommendation, monitoring and analytics across the real-time flow of enterprise information, along with self-service Q & A. In addition, Verity's business process management and content capture solutions activate information and accelerate its flow from person to person and between systems. Verity technology also serves as a core component of more than 260 applications from leading independent software vendors.
Around the world, more than 11,500 organizations of all sizes and types rely on Verity to manage their intellectual capital. In the private sector, these include ABB, AT&T, AXA, Bristol-Myers Squibb, CapGemini, Capital One, Cisco, Deloitte Consulting, EDGAR Online, Ford, GMAC, Hewlett-Packard, Kaiser Permanente, KPMG, Mayo Foundation, PricewaterhouseCoopers, Roche Diagnostics, SAP, UBS and Verizon. In the public sector, customers come from all levels and branches of government, including the U.S. General Services Administration, the U.S. Air Force and Army, the U.S. Department of Defense, including the armed forces units, and the U.S. Departments of Energy and Justice. Independent software vendors that integrate Verity include EMC Documentum, FileNet, Lotus, Oracle, Stellent and TIBCO.
For additional information visit www.verity.com